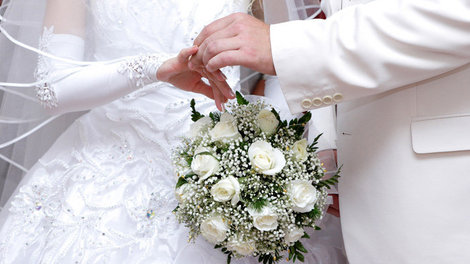 A wedding at Casa Don Francisco Hotel is a truly unique experience. Its private grounds and it is perfectly situated to enjoy the magnificent Pacific Ocean sunsets.
A Religious Wedding (there is a Catholic Church on a nearby town), a non-denominational ceremony or a renewal of vows can be arranged for a simple ceremony on the beach.
Casa Don Francisco Hotel is the best suited destination for small and intimate wedding gatherings. The perfect place to share with friends and family in a relaxed setting.
WHY GET MARRIED IN CASA DON FRANCISCO HOTEL?
Casa Don Francisco Hotel is a very original place and the perfect way to begin their married life and there are few spots on this planet as special as Casa Don Francisco Hotel. The ocean, the year around sunsets, the weather and its magic and elegance that seems to go on forever; it's absolutely intoxicating and romantic!
Those who have married in Casa Don Francisco Hotel genuinely believe that it is a very special and unique place, like no other, Casa Don Francisco Hotel combines elements not often seen together, the luxury, the nature, the elegance, the Mexican and European flavor, the theme parties, the polo and the incredible weather.
1

Privacy

This is a basic element (no paparazzi). You can also book any of the restaurants for private events.
2

Beauty

As previously mentioned, Casa Don Francisco Hotel is referred to by the sophisticated traveler as one of the World's best well kept travel secret. One of the main reasons for this is because of its beauty. When getting married in Casa Don Francisco Hotel, people may enjoy the view, which includes different scenarios like beach, rocks illuminated by night, splendid villas, polo fields, great parties on private beaches, unique handcraft fireworks, clear waters, terrific cliffs, secluded sandy beaches and beautiful palm trees, it is inspirational for couples, as they design their great moment: music, scenery, flowers, decoration and flavors.
3

Natural Environment & Weather

The sea turtles, the whales, the dolphins, the Biosphere Reserve, the sunsets, the palm trees, and the beautiful bays and beaches are indeed a great place for a wedding. For many couples, Casa Don Francisco Hotel has been a very magical, natural and perfect destination wedding for their intimate exchange of vows and with very little chance of rain you can have your events outdoors.
4

Casa Don Francisco Hotel is Picture Perfect

In keeping with the beauty, weddings in Casa Don Francisco Hotel are really made for great pictures.
5

Couples can enjoy their wedding and honeymoon in the same destination

What is nice about destination weddings is that they are convenient for the bride and groom. Not only that they can get married in the lap of luxury and beauty, but also they can start their honey- moon in the most romantic and intimate place.
6

Glorious Food and Music

Couples and their guests toast their vows with genuine and delicious Mexican, Asiatic and Mediterranean food in any of our restaurants. Couples are also able to choose from lavish receptions to intimate dinners or wild beach parties.